Carer's Passport and Statement Digital Tool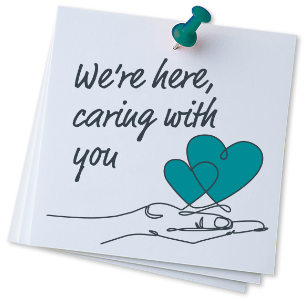 Carer's Passport:
A Carer's Passport is a document designed to support current civil servants who have caring responsibilities.
Carers can use this tool to reflect on and document their responsibilities as care providers such as the impact of their caring responsibilities on their employment and possible reasonable adjustments that may help them maintain their employment and caring responsibilities. When you complete this tool for a Carer's Passport you will receive a full record of your answers to transfer to the Civil Service Carer's Passport form, and a personalised Action Plan. This plan contains tailored advice and signposting to additional resources that may be helpful to you or the person you provide care for.
The Carer's Passport is only available to civil servants currently working in the Civil Service
NB: The Civil Service Carer's Passport is not applicable for staff in NICS. For further information on support for carers please contact the NICS Welfare Department.
Carer's Statement:
The Carer's Statement is a similar document to a Carer's Passport. It is available to all current, former and retired civil servants, as well as unpaid carers of civil servants.
If you're a carer, the Statement can help you start conversations with health, social care and other professionals who may be involved in supporting you or the person you care for. It can also be used to inform Carer's Assessments or Care Needs Assessments.
You can create a Carer's Statement by completing this questionnaire.
The questions will help you think about your caring responsibilities, how they impact your life and the kind of support that would be helpful to you.
Once you've completed the questionnaire, the Carer's Statement will be emailed to you along with your personalised Action Plan.